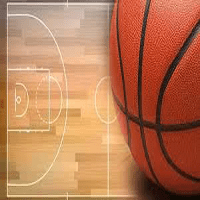 I want to congratulate all the participants of this years high school basketball season. Your hard work on and off the court will serve you well in your future endeavors. The lessons you learned and the friends you made will last forever. Many of you may have directly transitioned from competitive basketball to a baseball or track season. Some of you may be continuing with a club basketball team or other organized basketball group.
The post-season is the ideal time to recover from many months of wear and tear on the body and mind. How does one recover when they jump into another sport or continue in the same sport? Well, the answer is not so simple but the post-season is a season and should be treated as such when possible. Professional athletes have the luxury of a scheduled rehabilitation at this time; this may not be true for the amateur high school player.
Here are a few suggestions to get you through the grid of your current transition.
The best predictor of an injury is a previous injury. If your old injury is still bothering you and LIMITING your participation in your sport it is time to STOP and get treatment.
You need to spend more time on flexibility than any significant weight lifting. You should reduce your running and jumping outside of your sport for then next few weeks. Now is a good time to review your metrics and work on the things you did not do so well during the season (free throws, jump shots from 25 feet etc.)
If you are participating in a non related sport (i.e. baseball or track) make sure you graduate both your running and throwing programs. Seek guidance and listen to your body. Going 100% with these activities will likely set you up for injury.
For those athletes not playing a sport this is an ideal time to recover both physically and mentally. This is an ideal time to begin making a plan for your next sport and start your individual goal planning. If you are injured seek care. If you are not injured back off on the weights to complete higher reps. Reduce your running and jumping and spend some additional time working on flexibility and balance.
For those athletes preparing to got to college you may want to invest in some professional training to get your body ready for the next level.
I wish all of you the best as you transition between seasons.
In health,
Felipe J. Mares, PT, DPT, ATC, CAFS
Owner PT FIRST LLC.